Rezul News/10609062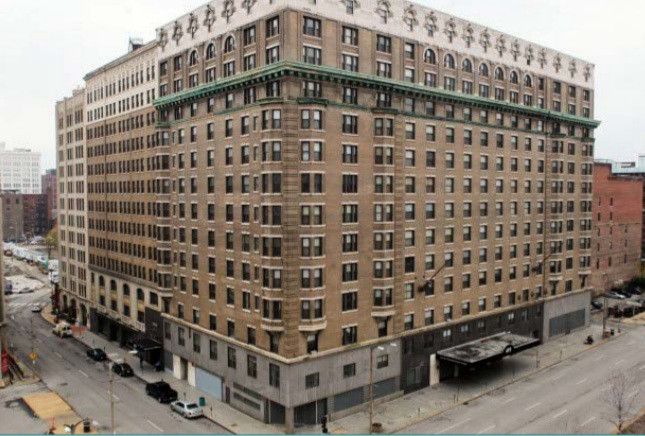 NEW YORK
-
Rezul
-- StackSource, a fintech platform for commercial real estate, successfully arranged financing for the redevelopment of the historic Jefferson Arms Building, located in downtown St. Louis, Missouri. The property was originally constructed in 1904 as a hotel and was later converted to apartments in 1977 before becoming fully vacant in 2006.
StackSource worked closely with Enhanced Capital, a leading impact investing firm with over 20 years of investment experience, to complete this $141.5 million financing transaction for the Dallas-based borrower, Alterra Worldwide. The financing provided by Enhanced Capital and its Impact Real Estate team includes senior debt, PACE financing, tax increment financing ("TIF"), Historic tax credit bridge debt, and the purchase of state historic tax credits. StackSource also worked closely with the sponsorship team and their relationships to secure the federal tax credits.
"Enhanced Capital is excited to work with StackSource and Alterra Worldwide to play a significant role in the financing of this transformative historic project for downtown St. Louis," said Enhanced Capital Managing Director Dusty Dickerson. "This project exemplifies how Enhanced Capital's product offerings can finance highly complex real estate projects with multiple positive impacts, including historic rehabilitations, sustainability, and housing."
Alterra plans to redevelop the historic property into a mixed-use development comprising 235 apartments, 225 hotel rooms, and 29,000 square feet of retail space. The apartments include studio, 1 bed / 1 bath, and 2 bed / 2 bath units, all to be rented at market rate. The apartments and retail portion will be completed in the first phase, while the hotel rooms, to be branded an AC Hotel by Marriott, will be delivered in Phase II of the project.
More on Rezul News
"With our financing picture now complete in partnership with StackSource, this historic project revitalizing one of St Louis' most storied buildings can now proceed," said Jose Quesada, Chief Investment Officer, of Alterra Worldwide and the lead investor on the transaction.
"Alterra's team has an inspiring vision for this historic asset in St Louis, and they are just the team to pull it off. Working with such creative clients makes our job fun," shared StackSource Senior Director Zach Wagner, who co-led the financing assignment with Senior Managing Director Beth Mercante and Associate Capital Advisor Azurdee Veigel.
StackSource launched in 2017 and began by primarily serving smaller real estate investors who were underserved by traditional commercial mortgage brokers when seeking commercial mortgages. Since then, the company has grown aggressively, expanding its capital advisory team and increasing its penetration among more sophisticated real estate investors and developers.
The StackSource team now boasts 20 Capital Advisors nationwide. Paired with its network of over 1,000 capital sources, StackSource's Capital Advisors help real estate investors nationwide gain efficient access to the capital markets helping them secure their ideal capital stack, resulting in a lower cost of capital for their investments in less time and more transparency than traditional commercial mortgage brokerage.
Real estate investors interested in working with StackSource can visit
StackSource.com
and click "
Get financing
" to see their matched capital sources within minutes.
More on Rezul NewsAbout StackSource
StackSource is a tech-enabled commercial real estate finance platform. The company connects investors who are developing or acquiring commercial properties with financing options including banks, insurance companies, debt funds, private equity, and other alternative capital providers through a simple, transparent online process. StackSource is taking the best of commercial mortgage brokerage and updating it for the 21st century. Learn more at
StackSource.com
.
About Enhanced Capital
Enhanced Capital Group, LLC is a leading impact investing firm with over 20 years of experience investing in Small Business Lending, Impact Real Estate, and Climate Finance.
From inception in 1999 through September 30th, 2022, inclusive of proprietary assets and assets managed by affiliates, Enhanced Capital has raised a total of $5.3 billion. Of the total AUM, impact assets represent $3.2 billion invested in over 750 projects & businesses across 39 states, Washington DC, and Puerto Rico and does not include investments made by non-impact affiliates.
For more information on Enhanced Capital, please visit
www.enhancedcapital.com
.
Source: StackSource
---
0 Comments