Rezul News/10643009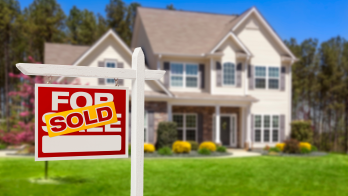 Selling a home for the first time can be an exciting and challenging experience. While many first-time home sellers are eager to get the process started, there are several important things that they should know before they put their homes on the market.
MIDDLETOWN, N.J.
-
Rezul
-- In this blog post, we'll cover the common things that first-time home sellers wish they'd been told before they sold their homes.
Don't make expensive renovations
Many first-time home sellers believe that they need to update their homes before putting them on the market. While some updates can improve the value of a home, other renovations may not be worth the cost. In fact, if you spend a lot of money on renovations that aren't necessary, you may end up losing money on the sale of your home.
Price your home correctly
Another common mistake that first-time home sellers make is pricing their homes too high. While you may think that your home is worth a certain amount of money, the real estate market ultimately determines the value of your home. Inaccurately pricing your home can result in a prolonged selling process or no offers at all.
More on Rezul NewsPrepare your home for showings
When your home is on the market, it's important to keep it clean and clutter-free at all times. Potential buyers may show up to view your home at any time, so you need to be prepared to show your home at a moment's notice.
Work with a qualified real estate agent
One of the most important things that first-time home sellers should know is to work with a qualified real estate agent. A good agent can help you navigate the selling process and provide you with the guidance you need to sell your home for the best price. Look for an agent who is experienced in your local real estate market and who has a good track record of successfully selling homes.
Selling a home for the first time can be an overwhelming experience, but with the right preparation and guidance, it doesn't have to be. By avoiding expensive renovations, pricing your home correctly, preparing your home for showings, and working with the right agent, you can sell your home quickly and for the best price possible. Remember, your real estate agent is there to help you every step of the way, so don't hesitate to ask any questions or voice any concerns that you may have. With patience and perseverance, you'll be able to sell your home successfully.
More on Rezul NewsVisit our website and follow us on our social media:
https://www.facebook.com/petercunhanj/
https://www.instagram.com/opendoorsrealtynj/
https://www.linkedin.com/in/petersellsrealestate/
https://www.youtube.com/channel/UCFfZfsJPsI9vQev9ivS1Dyw
Source: Peter Cunha
---
0 Comments