Rezul News/10628533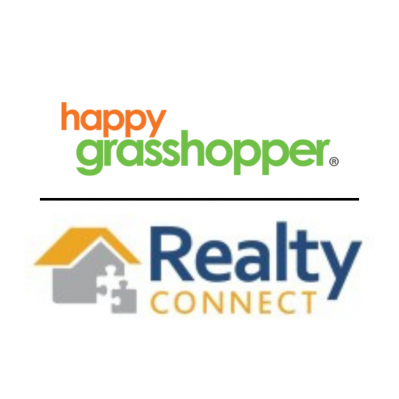 Now licensed in 29 states, Realty Connect offers their agents a White Label version of Happy Grasshopper's platform
TAMPA, Fla.
-
Rezul
-- Realty Connect, an innovative real estate brokerage for "referral only" agents, announces their licensing in 29 states (only one to do so) and integration with HappyGrasshopper, the #1 content platform for agents and brokerages, to nurture their database and content.
As the market shifts, many agents and brokerage models are being put to the test in a challenging market. During this time, an alternative brokerage has experienced significant growth in the last year and has aligned their strengths with Happy Grasshopper to serve their 3,200 agents. Realty Connect is a "referral only" brokerage that provides non-practicing agents a place to hang their license and maintain the ability to generate income. Although Realty Connect agents hold active real estate licenses, they do not engage in helping clients buy or sell a home personally. They simply refer their clients into our nationwide network of over 50,000 top-rated agents, who represent the client and conduct the entire transaction. In exchange, Realty Connect agents typically earn 25%-75% referral fees.
More on Rezul News
"When I originally started the expansion process, I started in Virginia and expanded to Maryland, North Carolina and Georgia," said Dana Jensen, CEO of Realty Connect. "After I was able to prove the model, I wanted to focus my efforts on growth in a few key states like Texas, Florida and California, as those three states alone represent almost 40 percent of all agents in the US. Once I had all 6 states and about 50 percent of agents covered, my next expansion plan gave priority to states that had the most licensed agents. Right now, we're up to 29 states, so we still have a few more to go."
Every Realty Connect agent will receive a Happy Grasshopper White Label Version of their platform. This will allow agents to generate even more referral opportunities through Realty Connect. Happy Grasshopper gives Realty Connect agents the ability to nurture their database, with an emphasis on email and ringless voicemail drops.
"I couldn't be more excited about the opportunity to power agent communication for Realty Connect agents. I've known Dana for a couple years and mentoring alongside him has been a great opportunity for both of us. This integration between our companies is to help agents be able to connect with their clients in meaningful ways, which will lead to even more referral opportunities. It's all about cultivating relationships, and I'm honored to be a part of that process," said Dan Stewart, CEO of Happy Grasshopper.
More on Rezul NewsAbout Happy Grasshopper
Happy Grasshopper is a technology-leveraged marketing company that creates and delivers content that fosters conversations with prospects, customers, and others through a variety of media (email, text, ringless voicemail drops, handwritten cards, and social media posts!). For more information, visit
https://happygrasshopper.com/
Realty Connect
Realty Connect is an innovative brokerage for "referral only" agents. Their model allows agents to keep their license Active for only $100 a year without having to pay MLS fees, Association dues or Realtor expenses. Although Realty Connect agents hold Active licenses, they do not engage in helping clients buy or sell a home personally. Rather, when they know someone who would like to buy or sell a home, they simply refer that client to another agent that represents the client and handles all details of that transaction. In exchange, Realty Connect agents can earn 25%-75% referral fees by helping friends, family and people they know connect with top local agents in all 50 states. To learn more, please visit
www.RealtyConnect.com
Source: Happy Grasshopper
---
0 Comments