Rezul News/10414031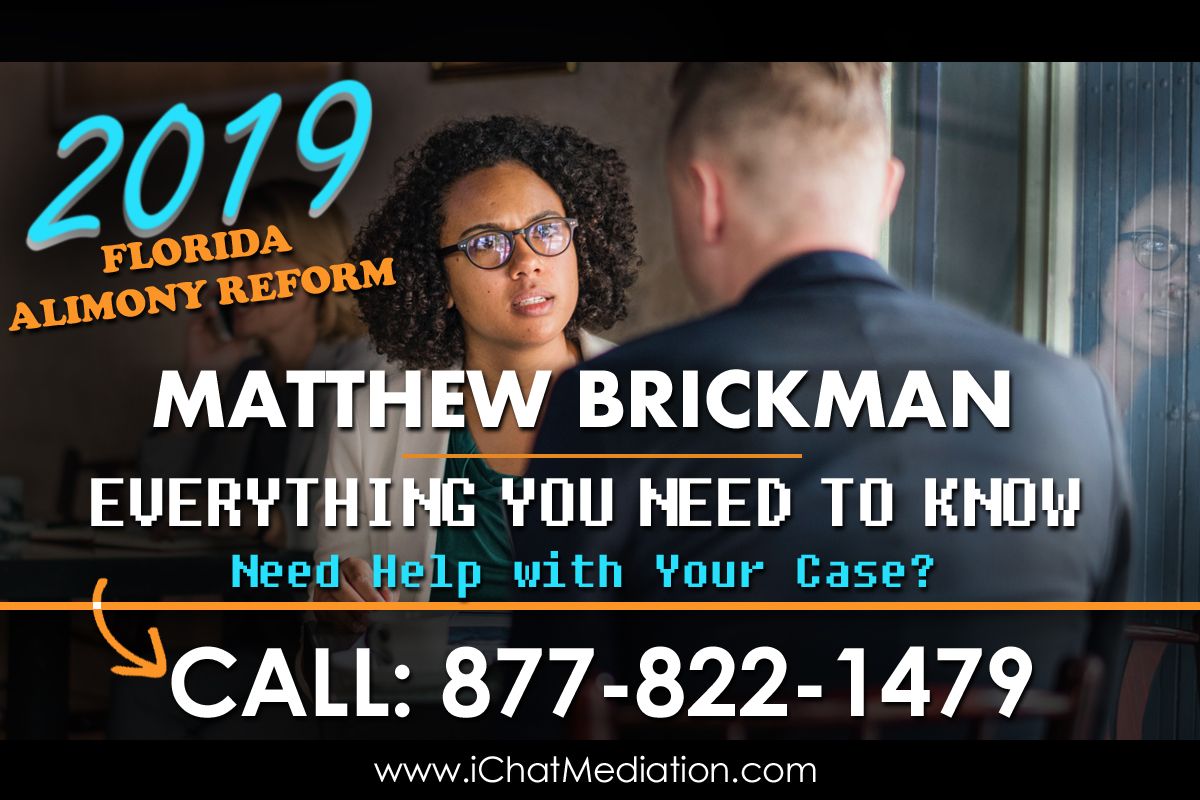 The 28 page measure that comprises the Florida Alimony Reform Bill is back with reinvigorated efforts to overhaul alimony law within a state widely believed to be among the most unfair toward men when it comes to awarding spousal support.
WEST PALM BEACH, Fla.
-
March 31, 2019
-
Rezul
-- As Rep. Ritch Workman and Sen. Diaz de la Portilla have filed identical bills in the House and Senate, they now must work to convince legislators that Florida alimony laws are antiquated and unfair.
According to Florida Alimony Reform, the bills include provisions that will:
* Limit the maximum duration of alimony based on the length of marriage;
* Terminate alimony upon full retirement age (currently 66 years old, determined by the U.S. Social Security Administration), except in extreme circumstances;
* Cap alimony at no more than 20 percent of the payer's net monthly income;
* Allow existing alimony payers to modify their judgments based on the new law;
* Revise cohabitation standards;
* Prohibit using a payer's current spouse's income or assets in a modification; and
* Revise provisions for the tax treatment and consequences of alimony.
More on Rezul News
See
House Bill 549
and
Senate Bill 748
.
Matthew Brickman verbally outlines the 18 major components in the video below:
https://www.youtube.com/watch?v=CNEeaFwYNMs
Florida is among the many states where alimony is left open-ended and the decision is left to the judge with no specific guidelines to rule by. Although the state and federal constitutions have equal protection clauses that say we are all equal in the eyes of the law, men pay alimony in 97% of the cases, according to the U.S. Census Bureau.
Famous cases such as that of Murielle Fournier and Terry Power, whose split was the subject of a 2013 story in the
Tampa Bay Times
titled
The divorce from hell, the battle for alimony and emptied pockets,
are now fueling what looks to be one of the most contentious policy battles in the history of Florida divorce law.
More on Rezul NewsAbout Matthew Brickman:
Matthew Brickman has been certified by the Supreme Court of Florida as a county civil family mediator who has worked in the 15th and 19th Judicial Circuit Courts since 2009 and 2006 respectively. He is also an appellate certified mediator who has mediated a variety of small claims, civil, and family cases that number in the hundreds.
If you are a law firm and wish to schedule your mediation you can use this form to schedule your mediation online:
Law Firm Scheduler
If you are an individual and wish to schedule your mediation you can use this form to schedule your mediation online:
Individual Mediation Scheduler
iChatMediation - Family Mediation Services, 2915 Tuscany Court, Suite 105, Palm Beach Gardens, FL 33410 (877) 822-1479
Source: iMediate Inc.
---
0 Comments