Rezul News/10519761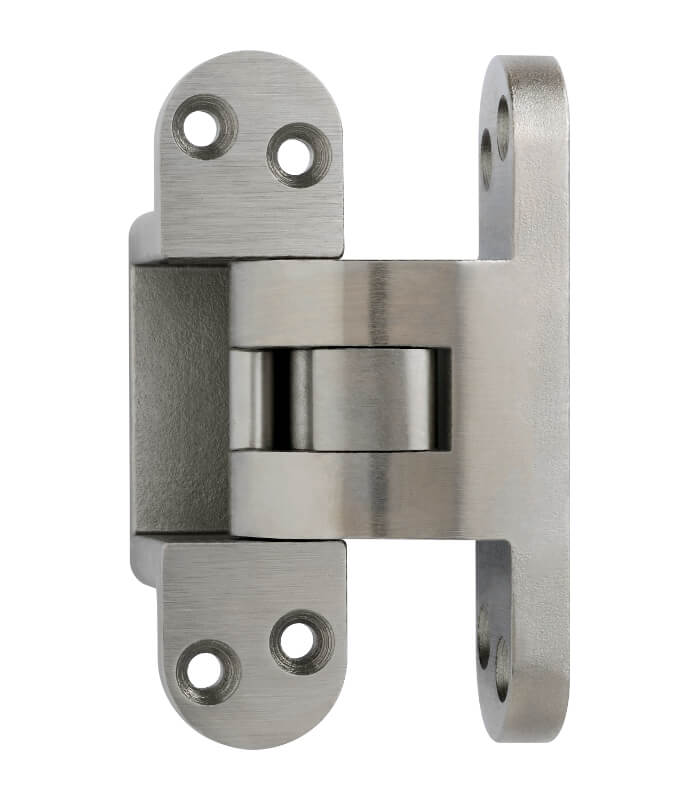 PIONEER, Ohio
-
Rezul
-- SOSS Door Hardware, a leader in the door hardware industry and the creator of the SOSS Invisible Hinge, just announced the release of the market's first concealed wrap-around door hinge. The primary concern when creating a concealed or
secret door
is hiding the door reveal, which is the space between the door and jamb. The only way to hide this gap is to cover it with molding or trim, but with traditional concealed hinges the door would bind up when opened.
The SOSS 518 Wrap Around Hinge
solves this problem by using a wide throw technology that will allow the hinge to wrap around trim or molding without the door binding.
"With so many people interested in building completely
secret doors
and rooms we are excited to bring this revolutionary new concealed hinge to the market," said Neil Marko, President and CEO of SOSS Door Hardware. "Many people ran into issues when using most concealed hinges because molding and trim would bind the door when opened. The
518 Wrap Around Hinge
solves that problem." He added.
More on Rezul News
Creating truly
secret doors
had limitations due to the need to hide the door reveal. The primary way people dealt with the issue is by creating a door that has trim covering the gap, but the door had to always open inward to avoid the door binding with the trim. If you couldn't create a space or room where the door always opened in, you were stuck. The R&D team at SOSS went to work and created the world's first wrap-around concealed hinge. The new hinge uses a wide throw technology to open a door in or out by wrapping around the trim or molding. Now, for the first time, you can create a completely
secret door
and it doesn't matter if it needs to open in or out. This hinge will provide a lot more options to people that want to build a completely
secret door or room
. To see a full video of the
518 SOSS Invisible Hinge in action
visit our YouTube channel and watch the video.
About SOSS Door Hardware
SOSS Door Hardware created the first invisible hinge in 1903 when the original founder, Joseph Soss tripped over a butt hinge on a trap door on the floor of the ship. He figured there had to be a better way, which inspired him to create the world's first invisible hinge. SOSS has been designing and manufacturing innovative door hardware ever since. SOSS Door Hardware has an entire line of concealed door hinges for both doors and cabinets, as well as the innovative UltraLatch. SOSS products are used in some of the most iconic properties in the world, including Frank Lloyd Wright's Fallingwater, The Whitehouse, Buckingham Palace, and Marina Bay Sands Hotel in Singapore. In addition, SOSS products are used in fine homes, hotels, and offices throughout the world. The company was founded in 1903 and remains a privately-owned family-run company today. To learn more please visit
https://www.soss.com
More on Rezul News
Source: SOSS Door Hardware
---
0 Comments