Rezul News/10319778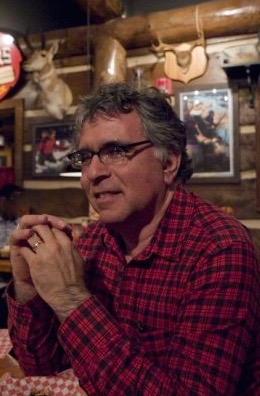 Prestigious Award Winner Announced by the Fatherhood Task Force
MIAMI
-
Dec. 5, 2016
-
Rezul
-- Alan Jackowitz of Plantation, FL, has been awarded the Most Valuable Father Award for December 2016 by Holly Zwerling, Founder, President and CEO of the Fatherhood Task Force of South Florida. A Brooklyn native, Jackowitz's grandparents came to the United States from Russia and Poland.
"The Fatherhood Task Force applauds and values Fathers who find uninterrupted time to play, talk and read with their children, in addition to making their safety and well-being and availability a priority," stated Zwerling. The criteria for the Award are for Fathers to be involved in their child's life, support and nurture them, interact in their education, play and activities, to be a role model for positive values by guiding and supporting them socially and emotionally as they grow.
Jackowitz, a graduate of Georgetown University and a retired accountant, has two grown children who are still very much part of his life. "The values I honored in raising my children were honesty, hard work, and having a light hearted attitude. I believe the best way to teach your children is through life experiences, not lectures," he stated. Supporting his children's innate talents by encouraging them and applauding their work, he always said to his children, "Follow your passion and the money will come."
More on Rezul News
Taking pride in being a father, he recalled, "I was fully involved in my children's lives, watched their births, learned about fatherhood by observing, engaged in their activities, reading in their schools and meeting with other fathers to share parenting experiences. Now that they live out of town, I continue to make myself available and they know it. As a father, I also learned to give them distance when I thought they needed it."
"I was diagnosed with Parkinson's at age 50," recounted Jackowitz. "My children wanted me to be honest with them about the diagnosis. They said, 'If you say it's no big deal, then don't make it a big deal.' They wanted me to be available to them in the same way I had been in the past. I learned that the honesty I expected from them, they expected from me."
"Honestly, Parkinson's has given me more than it has taken," Jackowitz continued. "Although it took mobility from me, it gave me a focus and understanding of people I never had before. My children inspired me to be creative and pushed me to write a book,
No, I'm Not DRUNK, Taming My Parkinson's with Music, Humor and Charity.
I became funnier than ever and my children were proud of me. Everyone has a book in their head and by showing my children how to live with Parkinson's, I continue to remain their role model."
More on Rezul News
When asked what advice he has for other fathers, Jackowitz emphatically stated, "To be a father is the most important job you will have. When you do it well, you have a sense of pride. If there is one thing you wish you could do correctly, this is it!"
About the Fatherhood Task Force of South Florida: (
www.ftfsf.org
.) An advocacy organization with national influence, their mission is to facilitate the involvement of Fathers in children's lives by developing and promoting programs for fathers, grandfathers, uncles and male role models and mentors related to all stages of parenthood. Contact: Holly Zwerling, LMFT, LCSW, Founder, President &CEO, Fatherhood Task Force of South Florida (
Holly@Fatherhoodtfsf.org
), 305-812-4000
Contact
Holly Zwerling,Founder, President & CEO
Fatherhood Task Force of South Florida
3058124000
***@fatherhoodtfsf.org
Source: Fatherhood Task Force of South Florida
---
0 Comments