Rezul News/10392314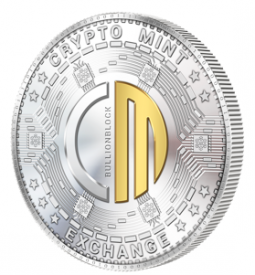 HONG KONG, China
-
Sept. 12, 2018
-
Rezul
-- BULLIONBLOCK is launching an emerging FinTech peer-to-peer transaction platform that disseminates Crypto and Fiat currencies in order to establish itself as an alternative option to conventional banking that will provide a cryptocurrency (digital) remittance payment gateway that will be backed by physical Gold and Silver Bullion. The BULLIONBLOCK subsidiary Crypto Mint is being developed to operate from within Australia as its own decentralized digital exchange.
BULLIONBLOCK is a decentralized physical Gold and Silver backed platform, and the Crypto Mint ecosystem is the end-to-end solution for the current global, interconnected, monetary, debt driven broken down system enslaving the general public worldwide. The BULLIONBLOCK FinTech will provide beneficial services for all members of all communities regardless of geographical location or political governance. With Blockchain Technology the world market is now easily accessible due to its common FinTech and neo-banking regulatory framework that allows the possibility to service all regions.
More on Rezul News
Cryptocurrencies are advantageous to all peoples as they offer security and undermine conventionally attendant fees of banking. Regarding security, the Crypto Mint cryptocurrencies are directly backed by Gold and Silver Bullion. Where modern money is vaguely representational, the BULLIONBLOCK crypto-assets can be directly exchanged for tangible Bullion at the User's request. With this in mind, our cryptocurrency is always secured on a formidable foundation.
Furthermore, as an example, Bitcoin fees have skyrocketed when transferring into Fiat currency, and the fees and hassles associated with normative finances, e.g. tax, banking and transfer fees, are significantly reduced with the decentralized Blockchain Technology.
The company,
BULLIONBLOCK
, is conducting this exclusive crowd sale aimed at both the crypto-community and the general public by offering a limited number of Tokens for a total contribution amount (Hard Cap) that is fixed in the Smart Contract.
Source: BULLIONBLOCK
---
0 Comments