Rezul News/10412931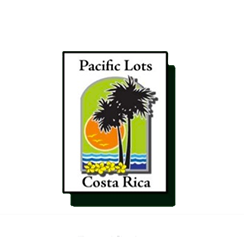 What makes Costa Rica one of the best retirement destinations in the world?
KEY WEST, Fla.
-
March 22, 2019
-
Rezul
-- Imagine your home in a friendly community where you know your neighbors and the beach is your playground. Think – Costa Rica.
Steve Linder - VP Sales
, Pacific Lots, in a live presentation, spoke at length about the benefits of buying property in paradise
Costa Rica
.
During the presentation, Steve started off by sharing his own experience with real estate in Costa Rica. He bought his first property more than 15 years ago in one of the largest developments. In the US, there are many people looking for warmer climes while not being too far away from their home. Costa Rica enjoys close proximity to the US and weather probably not seen elsewhere. Moreover, Costa Rica along with Panama are among the most progressive economies in Central America. All-in-all, there are so many advantages of moving to this Latin American country or even buying a vacation or summer home.
More on Rezul News
Steve Linder has been associated with Pacific Lots for more than a decade and has been helping people, especially baby boomers find affordable Costa Rica property in some of the most desirable locations in the country. The country is a lot less costly than the US, has a growing economy, and is a proven destination for retirement, rental income, and property appreciation.
Costa Rica's number one source of income is tourism. The country has about 5 million residents, of which 1,20,000 are foreigners with more than 60,000 North Americans. It is loaded with natural wonders, diverse fauna, and has worked really hard to protect its environment. It abolished its military, and has since used that money on education, conservation, and healthcare. It is rated the highest country in Latin America for quality of life and has one of the highest literacy rates on the planet. The best thing for people who are looking to buy Costa Rica real estate is that the country provides the same property ownership rights to foreigners that it does to Costa Ricans.
Pacific Lots offers 4 day, 3 night all-inclusive property tours for $299 per person. These tours are a great way to see if Costa Rica is right for you. On these tours, there is no sales presentation and you'll meet others who are living their dream in Costa Rica as well as earning great rental income when not using their homes. Earning rental income allows owners in the development to travel while earning substantial income, which typically pays the cost of travel for these owners.
More on Rezul News
Pacific Lots
is the largest developer of residential property for expats in Costa Rica. These developments make the largest international residential communities in the country. Pacific Lots is amongst the oldest developers in the country. It provides improved land and building lots in addition to custom home building services to clients.
To learn more, visit
https://www.pacificlots.com/
.
Source: Pacific Lots
---
0 Comments