Rezul News/10341702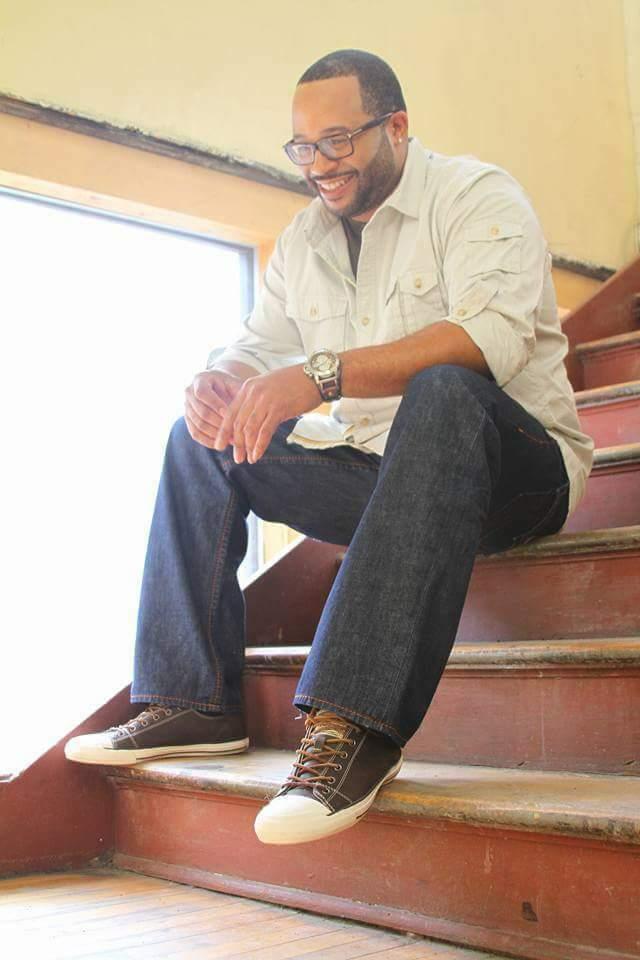 DETROIT
-
Oct. 23, 2017
-
Rezul
-- Nationally renowned playwright
MARK HUNTER
has announced dates for his new play
I Can't Make You Love Me!
The tour kicks off in November in Mobile, AL.
The play stars
WILLIE TAYLOR
from the hit R&B Group Day 6. The play follows the lives of two couples…Mitch and his girlfriend Kita. They are in a five year relationship and marriage is nowhere in sight. Kita has given Mitch her all, and he has done nothing in return. Mitch suffers terribly of past hurt from a previous relationship, that has made him bitter, to say the least. He really wants out but doesn't know how to move past it. Life will never be the same when Kita's no nonsense Aunt Bernadette (Burn-a-Debt) comes to town and changes everything. And then there's Byron, a hard-working man who is madly in love with his wife Megan. She would rather pay Louis Vuitton instead of the bills. She has put her marriage on the back burner! Byron loves her, but gets fed up! The ones who suffer in these relationships soon realize that…
I Can't Make You Love Me!
"I'm really excited to bring this show to my fans around the country," says Hunter. "This show has all the heart and drama audiences have come to expect from our Remarkable Productions, with some unexpected twists and turns that will leave everyone speechless!"
More on Rezul NewsConfirmed dates for the tour are:

November 19th
Mobile Civic Center | Mobile, AL 7 PM
February 18th
Dearborn Performing Arts Center | Detroit, MI 7PM
April 29th
River Center for Performing Arts | Columbus, GA 7PM
May 13th
Black Academy of Arts and Letters | Dallas, TX 7PM
ABOUT THE PLAYWRIGHT

MARK HUNTER
began his writing career as a small child publishing his first book,
I was really scared
, at only 9 years old. During his formative teen years, the allure of the Detroit streets captured Hunter's attention, and he turned away from his first love of writing, got caught up in the wrong crowd and became part of the city's gritty street life. Fortunately, it didn't take long for the young man to step back into purpose and pick up his pen and paper once again. He wrote his first play
EYES OF DECEPTION
, starring
CHRISTIAN KEYES
, in 2012 and followed up in 2013 with
MAN UP
. He served as co-writer on
STAY IN YOUR PLACE
in 2014 and penned his another production
MAMA ARE THERE ANY GOOD MEN LEFT?
That same year. Which premiered in Dallas, Texas Starring
DORIAN WILSON
known as "Professor Olglevee" From the hit TV show The Parkers. Also starring
JACKIE CHRISTIE
from the hit reality show "Basket Ball Wives LA" also The Funny
COCO BROWN
and Lastly, R&B singer
TONY TERRY.
His follow up stageplay,
WOMAN MISLED
, debuted in Detroit the weekend after Mother's Day in 2015. Hunter believes his time spent in the streets served to provide him with more stories to tell. He is grateful to God for the experiences and his natural ability to tell compelling stories that speak to the human condition and the African American experience.
More on Rezul News
He's doesn't just write plays; he creates production masterpieces. For more information, email remarkableprod@gmail.com or visit
www.officiallyremarkable.com
.
Source: Remarkable Productions
---
0 Comments