Rezul News/10393093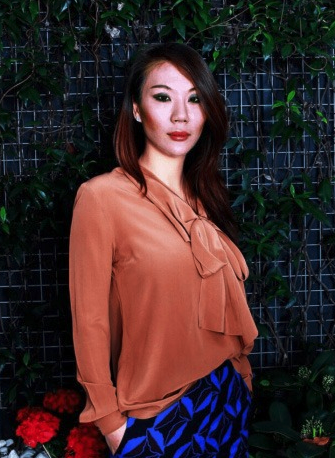 Art is a tangible asset class which represents a meritorious and advantageous investment opportunity for collectors who possess the requisite attributes and knowledge, in what has become a prominent market.
LONDON
-
Sept. 18, 2018
-
Rezul
-- Sales such as
Salvator Mundi
which invade the consciousness of a diverse pool of potential investors create a further surge of interest from art consultants, investment managers and statistician's intent on providing estimable advice to collectors. Insightful and perceptive advice is valuable to any art collector.
However, it is vital that this assistance is acquired from a creditable source. This means, that the ability to identify integrity is one of the most vital attributes of a successful art collector, coupled with unerring belief, and impeccable market intelligence.
Recognising transparent and veracious advice
The physical aspect of purchasing art is not complex. However, attending an art auction, or securing pieces from a gallery, does not result in a wise investment, in isolation. The complexity of investing in art lies in the ability to sell at a price which represents a favourable return on investment.
Renowned art collector
Olyvia Kwok
knows the value that her expertise brings to clients whose aim is to acquire art as a tangible asset and to protect their investment by making informed decisions and predicting the vagaries of the market. A successful collector in her own right, Kwok has spent more than a decade developing an innate ability to know where investment trends are heading. As she recently asserted:
More on Rezul News
"There were times when emerging markets were super-hot; then it was American Pop Art, German Abstractionism, American Minimalism. It's been great because somehow I seem to have an afflatus when it comes to spotting new trends".
This level of insight is the invaluable investment foundation that successful art collection is reliant upon.
Believing in the realisation of investment potential
It is a fact that there is a certain amount of risk involved in participation in the art market. No collector is successful with every purchase made. This is why belief is such a crucial attribute for a collector to have, if they want to continue on their path to high levels of success. Dedicated collectors have the ability to learn from less successful endeavours. There are essential factors that every art collector must pay attention to, which help to support belief and beget investment success.
· Attention to due diligence.
· Diversification in the market.
· Recognition of forgeries and restoration.
· Patience and selling at the right time.
These factors, combined with experience, enable collectors to acquire and sell in a more advantageous manner, justifying their belief.
Market intelligence and its positive influence
Unlike the stock market, the art market is not subject to restrictions when it comes to utilising whatever valuable information is available. Relevent intelligence enables collectors to make pragmatic buying decisions. For instance, the featuring of an artist in an extensive exhibition at a prestigious gallery in six months time may result in their work being a wise investment choice at the current time. This type of knowledge is essential to success in art collecting, in addition to in-depth knowledge of current trends. For instance, globalisation has led to increased competition in the art market and financial institutions have shown an increasing level of interest in providing art advisory and lending services. The art market continues to transform and grow. For any successful collector, it's essential that their awareness of latest trends grows at the same pace.
More on Rezul News
One of the most interesting developments in the market in recent years has been the movement away from the traditional belief that an investment in art should have some emotional meaning for a collector; that love should act as the initial impetus for investment. For modern collectors and dealers like Olyvia Kwok, the emphasis is on purchasing lucrative tangible assets that can be held in the medium term and sold at the opportune moment. Although quality has taken prominence over quantity for many collectors, this is not due to the aesthetic quality of the work. It is in support of the view that a select collection of high value works represents a more profitable portfolio than a more extensive collection of pieces which do not have a guaranteed large intrinsic value.
Knowledge of recent and forthcoming developments is a powerful virtue in the globalised art market. Any successful art collector must possess a combination of this knowledge, belief in their instincts and relationships with prominent and trustworthy advisors, experts, dealers and galleries.
Source: Olyvia Kwok
---
0 Comments