Rezul News/10440776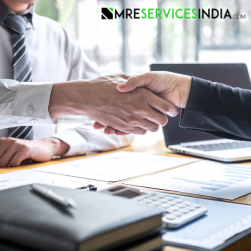 A merger that marks the beginning of a new era in digital marketing.
NOIDA, India
-
Rezul
-- MRE Services and The Works Co have announced today the planned merger of their business operations to offer a unified marketing and advertising solution to the global market. MRE Services will acquire The Works Co assets, people, and customer contracts and the merged business will operate under the
MRE Services
brand.
The Works Co has a reputation for providing excellent content marketing campaigns designed to improve a brand's business goals.
MRE Services, founded in 2019, provides marketing solutions for corporates, startups, and small-to-medium sized companies that boost sales, visibility, and helps organizations reach their target audience.
Rishav Raj, founder, and CEO of MRE Services commented, "MRE Services acquisition of The Works Co provides a major growth opportunity for both our businesses through an extensive service offering for our clients. As organizations begin their transition to
digital marketing
for achieving their business goals, we will be best positioned to support them on that journey."
More on Rezul News
The expanded business will serve 30+ domestic and international clients and plans on acquiring a few more renowned organizations of similar expertise backed by a robust infrastructure and aims to be one of the leading marketing agencies.
MRE Services has been solely focused on enabling companies of all sizes - and budgets - gain swift access to the latest and most cutting edge technologies and ideas for communications, marketing, and sales.
For more information about the services provided by MRE Services Pvt Ltd India, please visit
www.mreservicesindia.com
Source: MRE Services India
---
0 Comments