Rezul News/10423766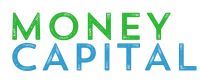 Money Capital provides nationwide financing to business owners
NEW YORK & ORLANDO, Fla.
-
Rezul
-- Money Capital has recently launched the most competitive nationwide business loan program in the United States. The loan programs being offered provide business owners with a wide variety of options to consider for their business and perfectly positions Money Capital to become the premier source for business financing.
This will greatly benefit small business and business in general as the loan products are robust and diverse. They include business lines of credit, truck loans, working capital, unsecured financing, SBA loans, business term loans, equipment financing and much more. We also have a very smooth submission process as once we receive a complete package we prioritize your file as we value your time and business.
More on Rezul News
You can go to
https://www.moneycapitalonline.net
and also check out our YouTube channel at
https://www.youtube.com/watch?v=3KxC3IrNLgs
and follow us on twitter
https://twitter.com/MoneyCapital100
Source: Money Capital
---
0 Comments