Rezul News/10322877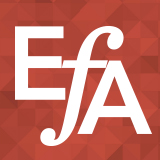 NEW YORK
-
Jan. 17, 2017
-
Rezul
-- On Thursday, Jan. 19, the Editorial Freelancers Association will be exhibiting at Digital Book World's inaugural Indie Author event. Digital Book World, the publishing industry's preeminent conference on digital content and publishing strategies, will take place Jan. 17–19 at the New York Hilton Midtown.
"For the first time, a portion of DBW will be dedicated to indie authors," notes Lindsey Alexander, EFA Events Subcommittee chairperson. "Like traditionally published authors, indie authors benefit from professional editing and are increasingly interested not just in publishing but in publishing a high-quality book — and that means collaborating with editors, formatters, designers and other publishing professionals."
DBW panels and workshops for indie authors range from the basics ("Yes, It's Working: Meet the New Success Stories") to the highly technical ("Readership Development, a Metadata Intensive").
More on Rezul News
"We're excited that Digital Book World recognizes the many roles of the 'new professional author,' from writing to polishing to marketing to production. EFA members are available to help independent authors every step of the way," says Christina M. Frey, EFA co-executive.
Founded in 1970, the EFA is a national nonprofit professional organization with over 2,500 members, including writers, editors, copy editors, proofreaders, indexers, translators and others who work in publishing, communications and related fields.
For more information about Digital Book World and its Indie Author programming, visit
DBW Indie Author
. For more information about the EFA, visit
the-efa.org
or email
pr@the-efa.org
.
Source: Editorial Freelancers Association
---
0 Comments