Rezul News/10481150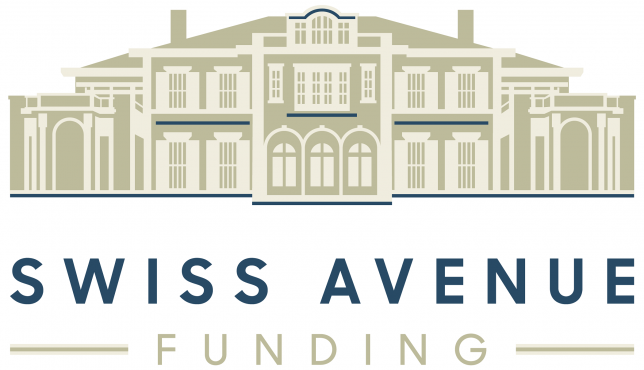 Swiss Avenue Funding slashes origination fee for commercial property refinancing
DALLAS
-
Rezul
-- Regional direct lender and financial intermediary offering clients best-in-market loan solutions for real estate investments has announced that they are now offering multifamily refinances with a 0.5% or "half-point" origination fee.
The groundbreaking move by Swiss Avenue Funding beats the 1% origination fee traditionally instituted by a majority of commercial real estate finance brokers.
According to company co-founder and CEO Zach Ghormley, Swiss Avenue Funding is proud to offer a new price point in an industry that has seen little change in pricing in recent years.
"As part of our mission to provide our clients with first class service and optimal financing options for their real estate goals, this move was a no brainer," Ghormley said. "Our team felt strongly about setting a new industry standard by offering one of the most competitive origination fees on the market today. This new reduced fee will position our clients for success in all their CRE investing endeavors."
More on Rezul News
The break from the pricing standard represents an emerging trend sparked by top commercial real estate finance firm Eastern Union, who dropped their fee for multifamily agency refinances for properties backed by Fannie Mae or Freddie Mac in defiance of long-standing pricing standards. In addition, the firm also set a half-point fee for agency acquisitions.
Swiss Avenue wants to help build the movement to change market pricing for multifamily refinances.
"We are offering our services to multifamily owners and operators at half the cost of the industry standard" Ghormley said. "For Swiss Avenue, the 60 days it takes to close a commercial refinance does not justify the sometimes hundreds of thousands in fees spent on commercial mortgage brokers. Multifamily owners and operators who have waited years to tap into their equity can now maximize their loan proceeds by paying mortgage originators less."
More on Rezul News
Swiss Avenue Funding offers a variety of loan options for real estate developers and investors, with commercial and direct lending platforms that offer clients the best financing available for their specific business plans. View rates and details for different loan types and learn more about Swiss Avenue Funding at
https://www.swissavenue.com
. Follow the company on LinkedIn at
https://www.linkedin.com/company/swissavenuefunding
.
Source: Swiss Avenue Funding
---
0 Comments