Rezul News/10417014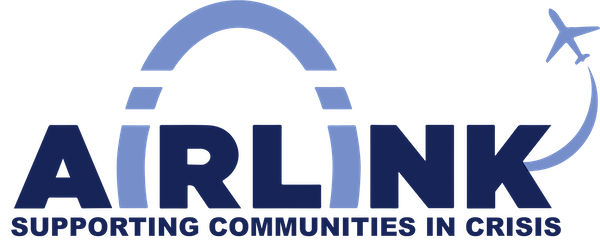 Flight carrying 19,000 tons of emergency supplies for aid organizations arrived yesterday
WASHINGTON
-
April 23, 2019
-
Rezul
-- As communities in Mozambique and neighboring countries fight to recover from the devastating effects of Cyclone Idai, 19,000 pounds of humanitarian aid has arrived in Maputo, thanks to the generosity of
Airlink
partner
Qatar Airways
.
The aid transported for
MedShare
and
Save the Children
, which included hygiene kits for women and girls and medical supplies, originated from John F. Kennedy Airport in New York and arrived in Maputo yesterday.
Women and children are among the most vulnerable disaster survivors. For
Airlink
partner
Save the Children
, the organization's support is helping to provide families with basic necessities as they recover from the physical and psychological impacts of the crisis.
More on Rezul News
"By generously providing transportation for relief supplies, Airlink is enabling Save the Children to get these critical items to those families and children who need it most, as quickly as possible," said Carolyn Miles, President and CEO of Save the Children. "We are grateful to Airlink for helping us respond to the urgent crisis Cyclone Idai has caused for children in Mozambique."
Prior to this flight, Airlink transported 30,000 pounds of supplies and 49 relief workers responding to the disaster. Cash donations from Airlink supporters and assistance from
Kenya Airways
,
South African Airways
and
United Airlines
made those flights possible.
Due to continued need and requests from partners to transport additional aid and relief workers, Airlink is raising funds to support future flights and operations.
Please donate
.
More on Rezul News
Airlink
Airlink is a nonprofit organization linkingthe aviation industry and humanitarian response organizations to ensure relief workers and material aid reach those impacted by natural disasters and other humanitarian crises around the globe. 
Its network includes more than 80 aid organizations and 40 commercial and charter airlines. Since its inception in 2010, Airlink's airline partners have flown more than 5,000 relief workers and transported more than 3,000,000 pounds of aid cargo. For more information, please visit www.airlinkflight.org (
http://airlinkflight.us4.list-manage.com/track/...
). Follow Airlink on Facebook (
http://airlinkflight.us4.list-manage.com/track/...
) and Twitter.
Source: Airlink
---
0 Comments