Rezul News/10348965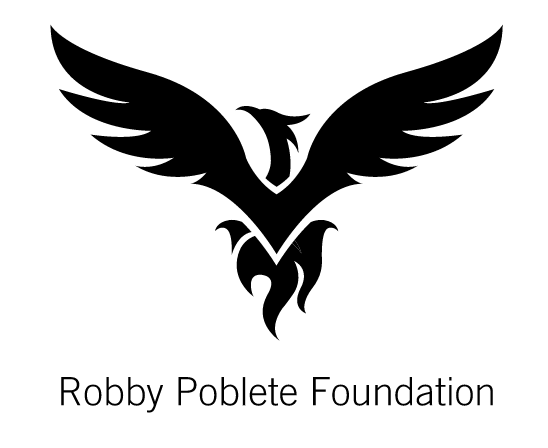 Participants to Transform Firearms Into Art for Gun-Violence Awareness Exhibit
VALLEJO, Calif.
-
Dec. 6, 2017
-
Rezul
-- The Robby Poblete Foundation, a registered 501(c)(3) nonprofit in Solano County, has selected seven artists for its inaugural "Art of Peace" project, which seeks to transform unwanted and confiscated firearms into pieces of art that will bring attention to gun violence.
The foundation, formed this year in the wake of the shooting death of 23-year-old Robby Poblete in Vallejo, Calif., in 2014, issued a Call for Entry to Bay Area artists on June 14 and received submissions from around the world.
"My hope was that we would get some interest from local artists, which we did," said Pati Navalta, Robby's mother and founder of the Robby Poblete Foundation. "And then I received a proposal from Germany, from the Philippines, from Florida. Many of the submissions came with their own personal stories of how gun violence has personally impacted their lives. I realized this project was much bigger than what I had anticipated. People want their stories to be told."
The materials for Art of Peace will include metal from the nearly 200 firearms collected during the foundation's Solano County Gun Buyback held on Aug. 26 in partnership with the Vallejo Police Department and the Eric Reyes Foundation. The foundation will also use materials from approximately 800 firearms from buybacks and confiscations throughout Northern California as part of its partnership with Weapons & Effects, a privately-held Bay Area firm that works with 20-plus Northern California law enforcement agencies in the destruction of firearms involved in criminal activities.
More on Rezul News
Proposals were judged on several factors, including: 1) creative use of guns; 2) message of peace; 3) compelling narrative.
"We were very impressed with the innovative proposals and we're very excited about the way this program is coming together and the positive input from the Vallejo community," said Shannon O'Hare, founder of Obtainium Works in Vallejo and member of the Solano County Art of Peace Committee along with his wife, Kathy. "We had so many wonderful submissions and their stories touched our hearts - we wish we could've given stipends to all of them!"
Artists will select their materials in January and complete their work for an exhibit planned for Spring 2018. The art will be unveiled at City Hall in Vallejo and exhibit at various galleries in Solano County. The selected artists include:
Jean Cherie, Vallejo, Sculpture, "Waves of Violence"
Karen Lewis, Oakland, Sculpture, "The Great Snouty Boarapillar of the North"
Matthew Mosher, Orlando, Fla., Sculpture, "Floor Mandela"
Kaytea Petro, San Francisco, Sculpture, "Memorial Pillar"
Joel Stockdill, Loveland, Colorado, Sculpture, "Blue Heron"
John Ton, Petaluma, Sculpture, "Robby's Arc"
Tsungwei Moo, San Francisco, Wall Art, "Home, Sweet Home"
The following artists will also be receiving gun materials for their art and have been invited to exhibit their work in Art of Peace:
Studio 707, Solano County artists, sculpture, "Peace"
Keyvan Shovir, San Francisco, Wall Art
Stephen Jacobson, Vallejo, Wall Art, "Never Again"
Bosa Olotu in collaboration with Bill Bloom, Vallejo, sculpture, "ShellEyeDa"
Artist quotes:
"My dear friend was robbed and murdered in his own home. The Art of Peace gives me an opportunity to use my art to celebrate his life, as well as all lives taken by violence. Through the Art of Peace I can change destruction into creation. I want my art to inspire us to turn hate into love." –Tsungwei Moo
More on Rezul News
"The problem of gun violence in America is pandemic. Mass shootings, drive-bys, sideshows - the randomness of the violence inflicted by guns gun affects all citizens. I chose to live without fear, so it is incumbent on me to help craft the world that I want to live in. For that reason, I am overjoyed to participate in the Art of Peace, and I feel that I can contribute my unique skills to changing the conversation about guns." –Kaytea Petro
"I moved to Orlando, Florida shortly before the Pulse nightclub shooting. I found the event deeply troubling and began creating a series of cast sculptural data visualizations of gun violence statistics for the United States. My goal in doing so was to raise awareness and facilitate a meaningful dialog about gun issues. When I heard that the Robby Poblete Foundation was giving artists disassembled parts from a gun buy back, I knew that I had to submit a proposal for Art of Peace." -Matthew Mosher
"The reason I applied to build a piece for the art of peace project is rooted in multiple points at the core of my artistic process and my current series First, the idea that every material in this world is just in one state of a constant cycle, meaning each piece has a story and one yet untold. And second, that through the act of care and artistic process, we can take these materials that were torn from the earth long before they were tools to feed families or hold up liquor stores, and gift them back to the earth." -Joel Stockdill
Fore more information about the Art of Peace project and the selection committee, visit
https://robbypobletefoundation.org/art-of-peace
, or email
info@robbypobletefoundation.org
.
Source: The Robby Poblete Foundation
---
0 Comments