Rezul News/10359253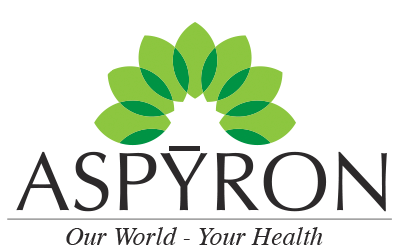 Aspyron Inc. announces a Tier II qualified offering under SEC Regulation A+ of up to 2,500,000 shares of common stock at a price of $.40 per share raising up to $1,000,000
ROCHESTER, N.Y.
-
Feb. 15, 2018
-
Rezul
-- Aspyron Inc is a startup, pre-revenue company that is seeking to commercially launch and market in the USA, disruptive health technologies and products targeted at nasal, oral and throat health as well as commercial health industry skin and wound sanitizing. These products are designed to help users protect themselves from a broad range of germs and pathogens that are known to cause illness and infection. All of the products are non-alcohol based and are ready for commercialization.
The Company filed a form 1-A Offering Circular under the SEC Regulation A+ for a direct public offering of a total of up to 2,500,000 shares of common stock at a price of $.40 per share on a best-efforts, "no minimum" basis and qualification as a Tier II RegA+ Offering which would allow the Company to eventually raise up to $50 Million in aggregate funding over a 12 month period. The Securities Exchange Commission (SEC) qualified the RegA+ Offering on January 16, 2018. Minimum share purchase of 12,500 shares ($5,000). Both accredited and non accredited members of the public may buy shares subject to rules.
www.aspyroninc.com
Aspyron's mission is to provide products formulated to help minimize the risk of infection after exposure to germs whether these germs are common cold and flu viruses or more exotic "super bugs" as well as a wide range of microorganisms such as most bacteria, viruses, molds and fungi. The Company's initial products include a sinus and nasal spray (SinusMaxx), throat spray (Kool Blast), hand wash and wound wash ("ZapVir) are designed to help kill germs and/or boost the human immune system after exposure to germs occurs and are present in or on these primary entry avenues for infection and disease. We're fighting the "War on Germs!"
More on Rezul News
Aspyron believes that our initial and follow-on products can make a significant and positive impact on human health and the related medical costs. The markets for our products will include and benefit people at home, at work, while traveling and in medical facilities and clinics.
The offering is being conducted by its officers and directors, who may purchase shares of common stock in the offering to the extent allowed by law. If the offering is successful, the Company plans to take the steps necessary for our stock to trade on OTC Market's OTCQB exchange.
Regulation A+ and the Offering
Reg A+ is a type of offering that allows private companies to raise up to $50 million from the public. Like an IPO, Reg A+ allows companies to offer shares to the general public and not just accredited investors.
The Aspyron Inc offering of up to 2,500,000 shares of the Company's common stock is on a "best efforts" basis. The minimum purchase requirement per investor is $5000 at $.40 a share. (12,500 Common Shares) Aspyron Inc intends to use the proceeds for the initial manufacturing of its products as well as completing the "going public" process and potentially listing its shares on the OTCQB Exchange subject to FINRA review.
Forward-Looking Statements
This press release may include "forward-looking statements. To the extent that the information presented in this press release discusses financing projections, information, or expectations about our business plans, results of operations or markets, or otherwise makes statements about future events, such statements are forward-looking. Such forward-looking statements can be identified by the use of words such as "should," "may," "intends," "anticipates," "believes," "estimates," "projects," "forecasts," "expects," "plans," and "proposes." Although we believe that the expectations reflected in these forward-looking statements are based on reasonable assumptions, there are a number of risks and uncertainties that could cause actual results to differ materially from such forward-looking statements. You are urged to carefully review and consider and cautionary statements and other disclosures, including the statements made under the heading "Risk Factors" and elsewhere in the offering statement we have filed with the SEC. Forward-looking statements speak only as of the date of the document in which they are contained, and Aspyron Inc does not undertake any duty to update any forward-looking statements except as may be required by law."
More on Rezul News
The offering will be made only by means of an offering circular. An offering statement on Form 1-A relating to these securities was filed with the Securities and Exchange Commission and was qualified on January 16, 2018. You may obtain a copy of the offering circular contained in the offering statement at the following link
https://www.sec.gov/Archives/edgar/data/1706184/000147793218000057/0001477932-18-000057-index.htm
Investor Relations - David Olund
www.aspyroninc.com
Thomas Fitzgerald Chairman
763 Linden Ave, Suite 2, Rochester, NY 14625
Toll Free Phone (888) 727-1316
dolund@aspyroninc.com Listed at www.equitynet.com Crowd Funding
Source: Aspyron Inc
---
0 Comments